The Inaugural Coal Country Amateur Radio HamFest was held at the Madison Civic Center on 23 September 2017. We had approximately 70 people visit the 'fest, with I believe 4 vendors. We've already secured the same location for HamFest 2018, 22 September 2018.
Many folks were able to see friends at the 'fest that they haven't been in contact with in awhile. Forums were conducted, radio discussions and a live presentation by Bob Heil was the highlight of the HamFest.
After winding down, we were able to have a VE Session where some passed their Tech license and a few upgraded to General or Extra.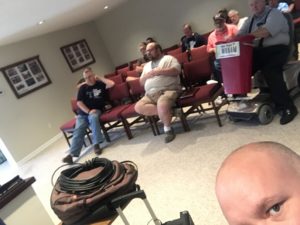 The local Danville Area Lions Club did the concessions and our visitors were able to obtain some of "Danny's Famous BBQ", and Lions Club Hotdogs, which are always a crowd favorite.
We've already taken commitments from vendors and we plan to grow each year until our 'fest is one of the biggest HamFests the State of West Virginia.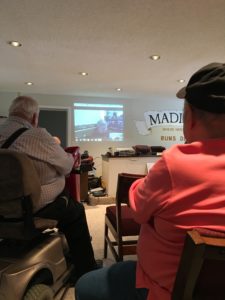 Thank you to everyone that attended. We hope to see you again next year!
73!
WVOCQ – John
WV8CCC Club Secretary

Posted in HamFest by admin

Inaugural
1st Annual
CCARC Hamfest
Where: Madison Civic Center 261 Washington Ave Madison, WV 25130 38.059376° -81.820621°
When: 23 September 2017, 7am – – Vendors Setup 22 September (7p)
Talk-In Freqs: 147.195 442.55
Prepper Conference
Door Prizes
Discussion Forums
Raffle
Vendors
Lectures
VE Testing
Refreshmens/Concessions
PURCHASE TICKETS! (Safe and Secure Online Ticket Sales)
$5.00 Entry Fee
$15.00 each table or $10.00 each for multiple tables – includes admission.
Large Indoor Facility
Contact: Ken Cregger, K8KDC kdcregger@gmail.com – 304-307-2216
Download the flyer to share with your friends!

Posted in HamFest by admin